Regular price
Sale price
$38.00
Unit price
per
Sold out
For residential chicks and hens | all ages
A small jar full of benefits, for both the hens and you!
Improves hen health, optimizes egg production and nutritional quality while also reducing the chicken coop's pollutant load.
Powder formula - 100 g
(Good for 48 weeks of use, for 1 hen)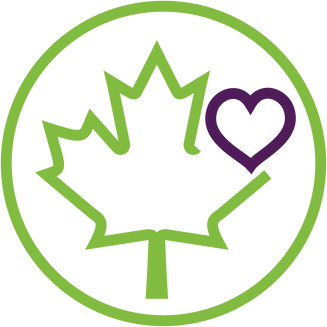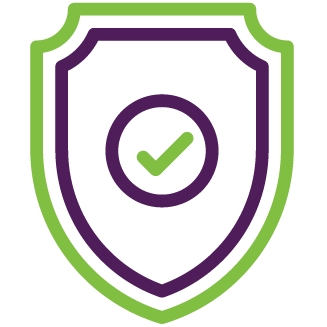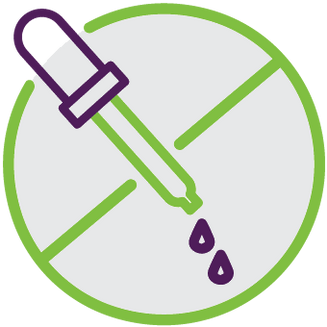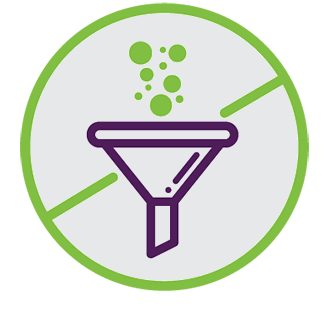 View full details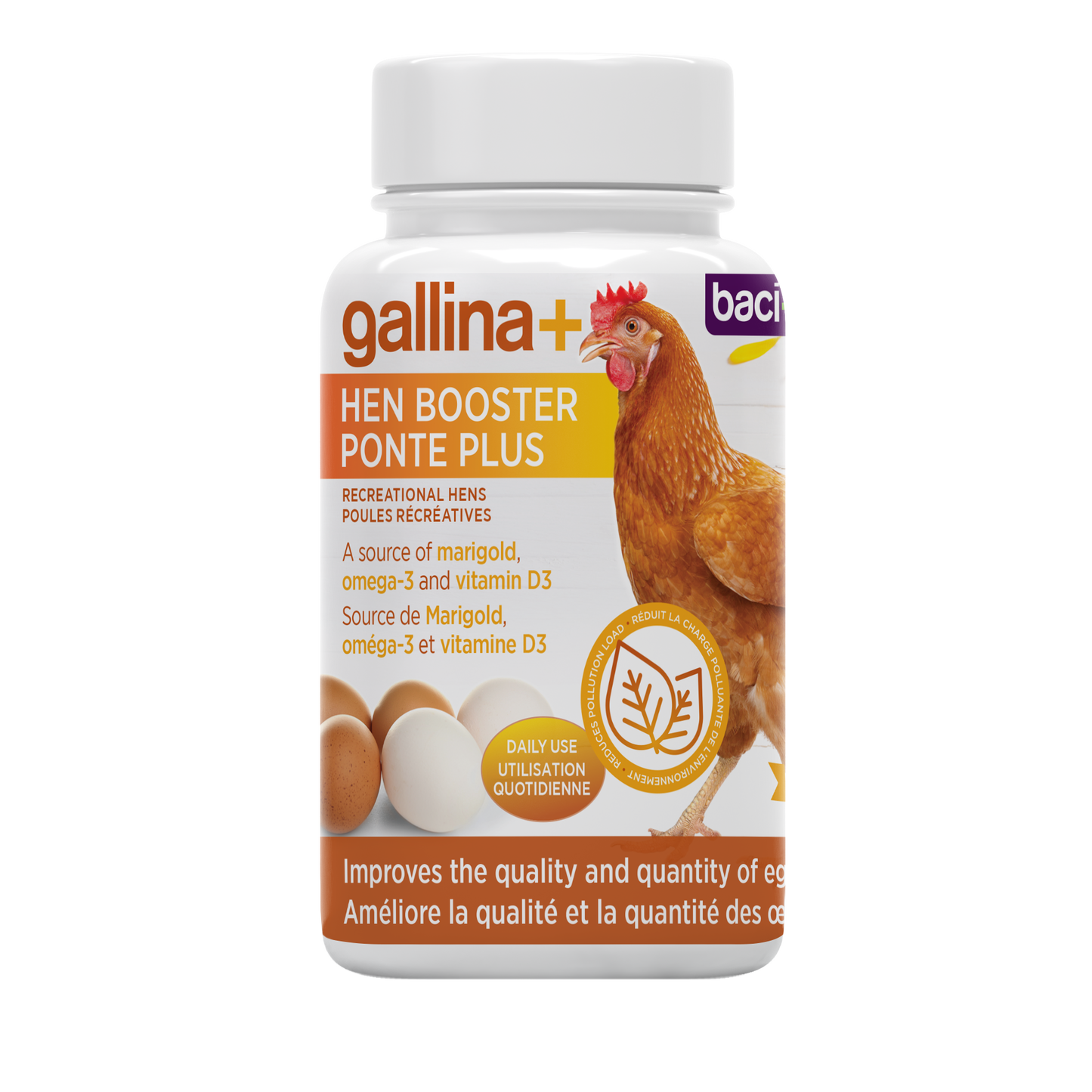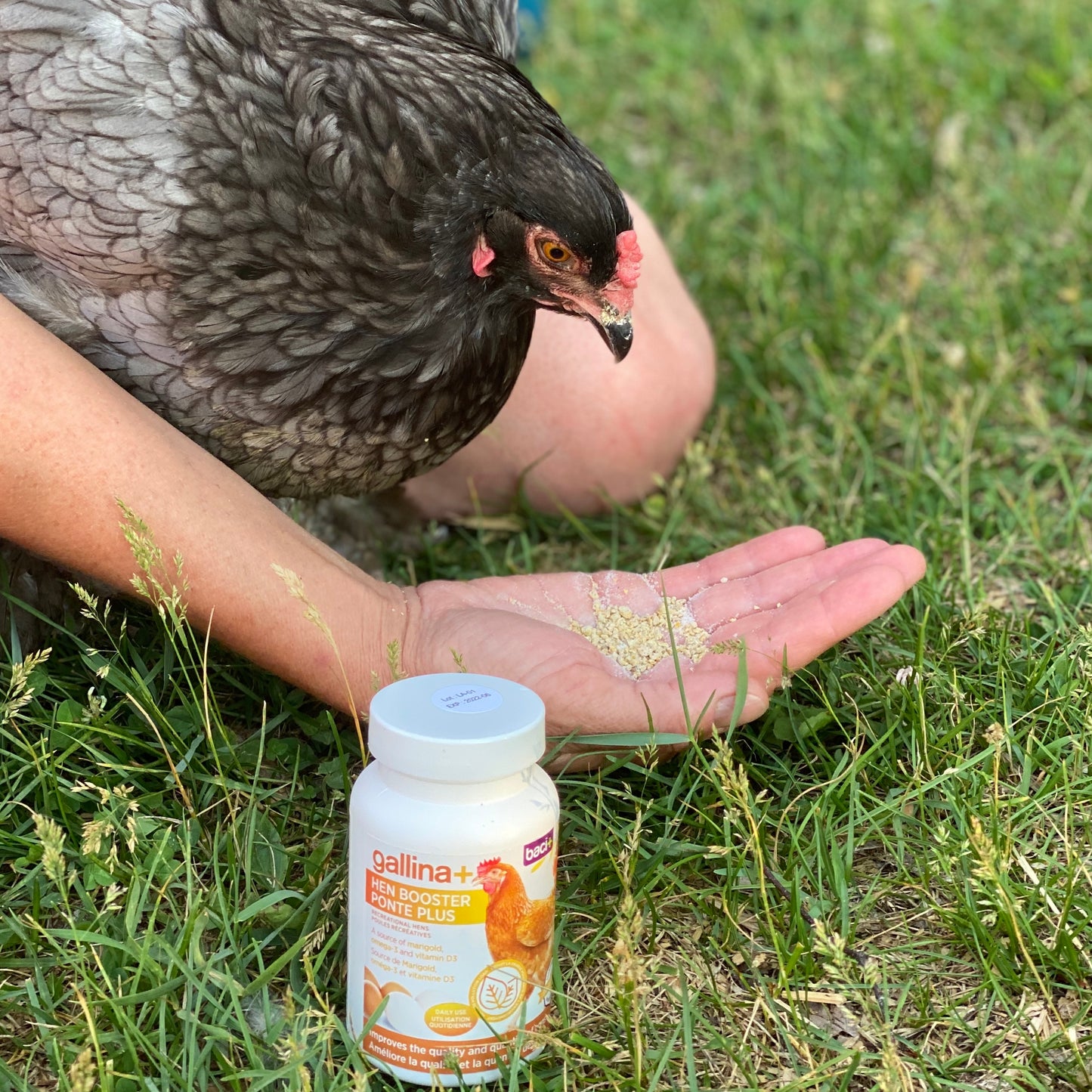 More eggs, of better quality

Specifically formulated for chicks and hens to :

- Increase egg homogeneity

- Raise laying hens' productivity

- Help make eggshells stronger and more elastic

- Reduce eggshell microfissures

- Increase the lutein content of the eggs

- Produce egg yolks of a more vibrant colour

- Facilitate digestion

- Contribute to bone and muscle development

- Prevent dehydration

- Strengthen the immune system

- Reduce the amount of pollutants in the environment

Excellent source of:

- Marigold

- Omega-3

- Vitamins A, B, C, D3, E

- Enzymes

Natural and balanced formula

The baci+ difference :




- Top-quality functional ingredients

- No fillers

- Uses microbiology and herbalism principles

- Effective product with clinically proven results

- Ethically tested

- 100% natural

- GMO-free

- Quick-acting

- Easy to measure dosage and to administer

- Safe

- No aftertaste, no artificial flavours (does not affect your animal's food consumption)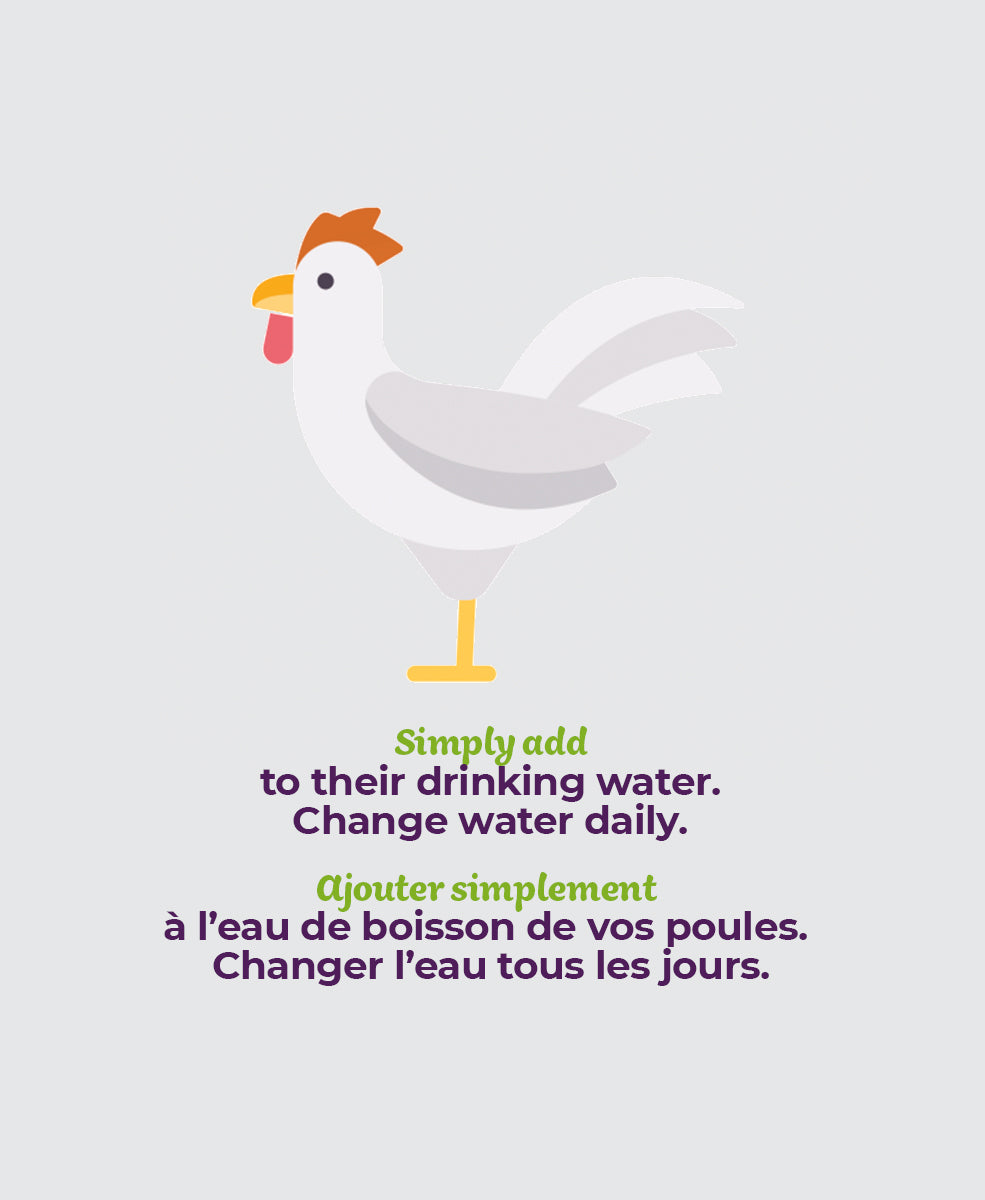 Ingredients
Maltodextrin, Sodium bicarbonate, Salt, Aspergillus oryzæ fermentation extract, Potassium, Probiotics (dehydrated cultures of Bacillus subtilis and Lactobacillus acidophilus), Ascorbic acid, Vitamin A, Niacin, Vitamin D3, Riboflavin, Vitamin E, Flaxseed meal, Thiamine hydrochloride, Vitamin B12, Tagetes (Aztec marigold).
Guaranteed analysis per gram:
- Salt: 14% (min.), 17% (max.)
- Sodium: 9.30% (min.)
- Potassium: 0.40%
- Vitamin A: 0.40%
- Vitamin D3: 40,700 IU per tsp.
- Vitamin E: 35 IU per tsp.
- Ascorbic acid: 129 mg per tsp.
- Phytase (Aspergillus oryzæ) : 1760 g hydrolysé par c. à thé
- Probiotics*: 7 x 108 CFUs
* Bacillus subtilis and Lactobacillus acidophilus
Directions
Mix 1 g per 250 ml of drinking water, per chicken. Change water daily.
For optimal results, serve 2 times a week.
Note that hens need to drink around 250 ml of water per day.

- Shake well before using.
- Keep at room temperature, in a dry place. Close the container immediately after use.
- Avoid contaminating the product.
- Not intended for agricultural or commercial use.
All baci+ products are safe to use together, for optimal overall health.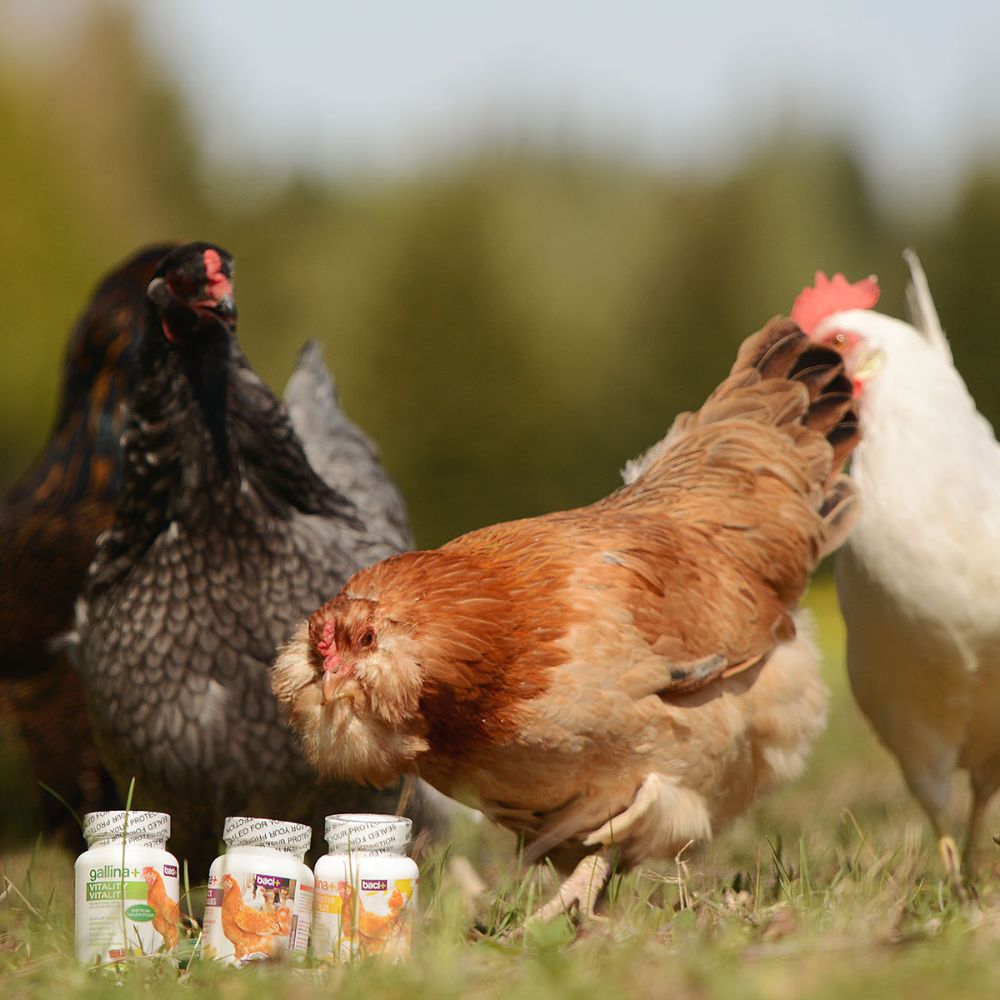 Effective, synergistic ingredients
Salt and sodium
- Encourage food and water consumption
- Improve muscle, nerve and immune function
- Increase egg production

Enzymes (phytase):
- Facilitate the digestive process and boost energy
- Facilitate the digestive process and boost energy
- Facilitate the digestive process and boost energy
- Reduce the formation of microfissures
- Facilitate the absorption of phosphorus and reduce the pollutant load

Electrolytes:
- Prevent dehydration during extreme heat and other temperature-related stress
Vitamin A:
- Called the "growth vitamin," vitamin A affects:
Embryo development
Fertility and egg development
The productivity of laying hens
The production of androgens and progesterone

Vitamin D3:
- An antirachitic vitamin, it increases the amount of calcium and phosphorus in the intestines, bones and kidneys
- Contributes to bone and muscle development
- Helps form strong eggshells

Vitamin E:
- Is made up of tocopherols, which act as an antioxidant
- Influences fertility
- Helps eggs hatch
- Aids in the absorption of fat-soluble vitamins
B-complex vitamins:
- Comprised of thiamine (B1), riboflavin (B2), pyridoxine (B6), pantothenic acid, niacin (B3), choline, cobalamin (B12), biotin (B8) and folic acid
- Vital for egg production
Ascorbic acid (vitamin C):
- Nutritional factor important for laying hen productivity and egg quality
Flaxseed:
- Increases the omega-3 content of the eggs
Marigold:
- Significantly raises the lutein content of the eggs
- Enhances the colour of the egg yolks
- Is suitable for human consumption, namely for its protection against macular (visual) degeneration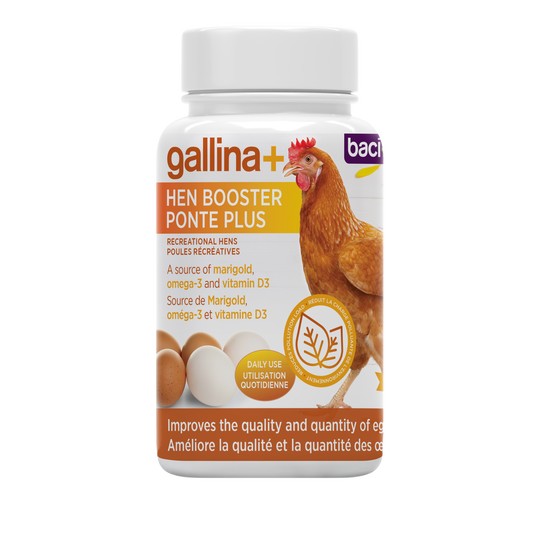 gallina+ hen booster
Regular price
Sale price
$38.00
Unit price
per
Sold out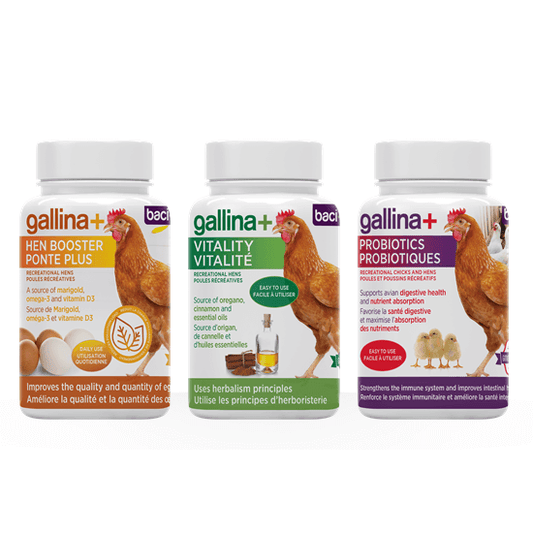 care kit for hens
Regular price
$114.00
Sale price
$104.00
Unit price
per
Sold out
Testimonials
My chickens love it!

" During the colder months, it's good to give our hens supplements to help them adapt to our winter. For 2 years, I have been giving gallina+ Vitality. My chickens love it because I notice that they drink more the 2 times a week I dilute them in their water and they go out like it's 25 degrees. "

- Rachel

I use vitality to help her adapt to climate change during the winter!

" I frequently use gallina+ products for my 3 chickens. I've had them since they were chicks and offered probiotics from spring to fall to help them grow well with a good immune system. As soon as the cold comes and the days get shorter, I use vitality to adapt to temperature change to allow them to have enough energy for the cooler periods "

- Joanie

My eggs have completely change!

"After 2 months of using the hen booster, my eggs became much more solid and homogeneous!"

- Isabelle